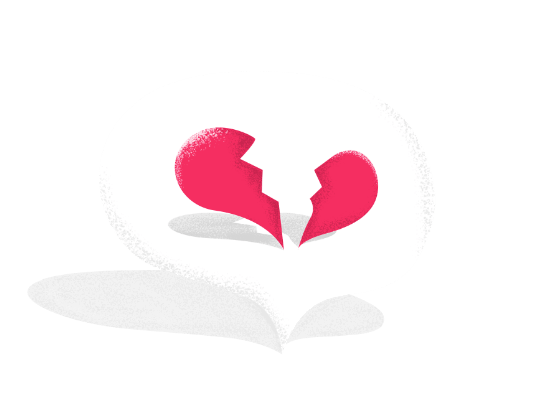 Sadly, Superdrug does not have any coupons at the moment :(
Click "like" to help us convince them to change it!
Information about Superdrug
As one of the largest health & beauty chains in the UK, Superdrug is the go-to place for medicine and care products. Instead of leaving the house and waiting in queues to the chemist's, it's better to order your medicine online. Whether you buy prescription meds or not, you can be certain that you will find what you're looking for. But it's so much more than an online pharmacy. It's also a beauty store, and it's got all the things you need to look and feel great. Make-up, skincare & hair products, perfume, toiletries, baby products, even accessories like jewellery. There are hundreds of brands to pick from, so the amount of items might make you head spin. And if that's not enough to tickle your fancy, maybe the fact that you can use a Superdrug discount code and save money on tons of products will do it.
51 Sydenham Rd
Croydon CR0 2EU
Also, check out discount codes and offers in the most popular stores
Loyalty Program

Frequent Discounts and Promotions

Student Discount

Gift Cards
Credit Card

Debit Card

PayPal
Free Delivery

Next Day Delivery

28 Days for Return

Click & Collect

Standard Delivery
The Superdrug card holders get a few special perks that the non-members are not privy to. What perks, you may ask? Well, the first one is the fact that you can gather points for your shopping and then exchange them for discounts. The other one concerns exclusive promotions for certain products. Oh, and you'll get a gift for your birthday, too. Signing up for the card is free of charge. Fill out a form and pick up your card in a store when it's ready.
In Superdrug, students pay less for their in-store shopping! That's right, the store has created a special promotion that allows students who have the Health & Beauty card to access a special 10% discount. Unfortunately, this offer does not extend to online shopping. To get your e-shopping cheaper, take a look at the list of Superdrug discount codes.
Sale hunters will definitely appreciate this offer. Every week, there is a different batch of products at awesome prices. How awesome? It's not uncommon to find items for half the price or even less than that! You never know what the next week's offers are going to be like and their time is limited, so get them while they're hot!
You have two delivery choices: order online & collect in-store or have it sent to your doorstep. The first one is free of charge and in some cases, you are eligible to pick up your items 30 minutes after you've completed your order. In terms of home delivery, the standard option is free for all orders over £15 (£10 for card members). The Next Day option requires an additional fee regardless of your order total.
Superdrug Returns
The option to return a product is the bread and butter of every store and Superdrug is no different. You have 28 days to send back the item or items you have ordered in the Superdrug online store. The reason for sending it back can be anything.
Customers have two return options: taking it back to a store in person or sending it via post. The former is the only way to receive either an exchange or a refund and all you need to get through the process is a returns summary.
The latter one also requires printing out a returns label from your account's order history. It's already pre-paid, so you won't incur any additional costs of postage. Fill out the required fields (name & quantity of product, reason for return) and attach the label to your parcel. Once that's done, the package is ready to be sent back.
Unfortunately, not all products are part of a standard return. Perishables and customized items, medicine and products sealed due to hygiene reasons can only be returned if they are faulty.
Superdrug Faulty Product Returns
Regardless of the type of product you order at Superdrug, if it's faulty and you notice it within 28 days, you have the right to return it and get your money back. The procedure is the same as in the event of a change-of-mind return.
Firstly, download and print the returns label. Secondly, complete the label and make sure to enter the correct product code. Then, all it takes is to stick the label to your package and take it to the post office. Of course, the postage fee is already prepaid, just like in the case of standard returns.
How to use Superdrug discount code?
Here Are Some Of The Amazing Products To Redeem Your Superdrug Voucher Code
CK Obsession Women Eau De Parfum 100ml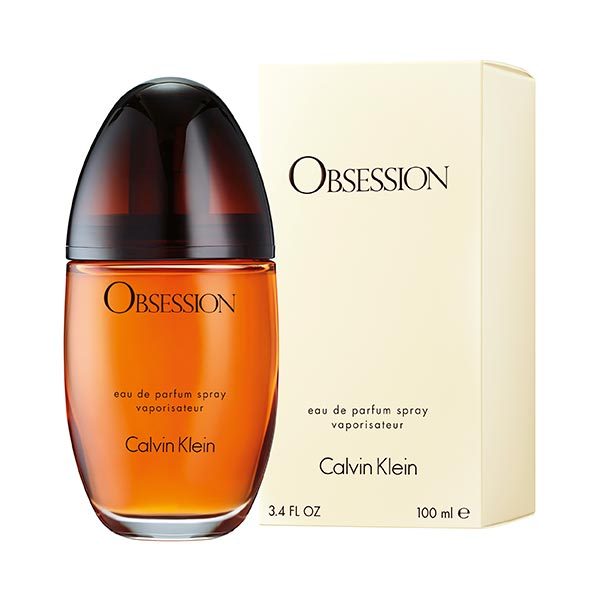 This might just be the hottest Superdrug perfume right now. It was the talk of the town in the 1980's, and now, just like other trends from that decade, it's making a huge comeback. What makes it so special? The smooth transition of notes. It starts off with a vivid blend of citrus fruits, such as bergamot, orange and lemon. But that's just the start of the journey of scents. Then, it changes into a spicy and flowery symphony of sandalwood, cedar, coriander, jasmine and rose. The finale is a delicate mist of amber, velvet, musk and vanilla. All of that wrapped in a smooth, warm bottle that was the definitive perfume of the Straight Edge era. It still has that intangible magic, and you can experience it for less than the original price would suggest. All you need to do is use a Superdrug voucher code.
Olay Retinol24 Night Face Moisturiser with Vitamin B3 50ml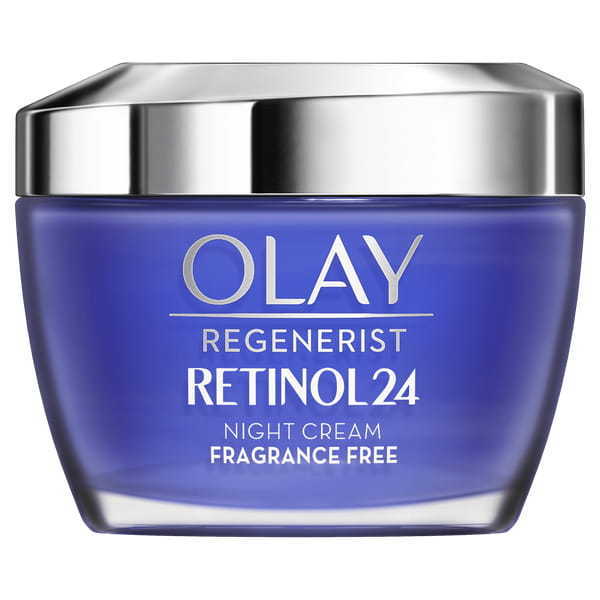 One of the very first things we do every morning is moisturize our skin because the night time is when it loses hydration the most. Olay Retinol24 nips this issue in the bud. Apply it before bed to maintain glowing and healthy skin. The secret behind this formula is the use of Vitamin B3 and retinoid complex – that's what helps your skin retain smoothness and the appropriate levels of hydration. The cream deals with wrinkles, dark spots and pores quite effectively. What makes it great for night application is the fact that it's fragrance-free and it dries quickly, so your pillow won't be oily in the morning. That's just one of the ways your Superdrug promo code can be used to keep you healthy and feeling great.
Users' Reviews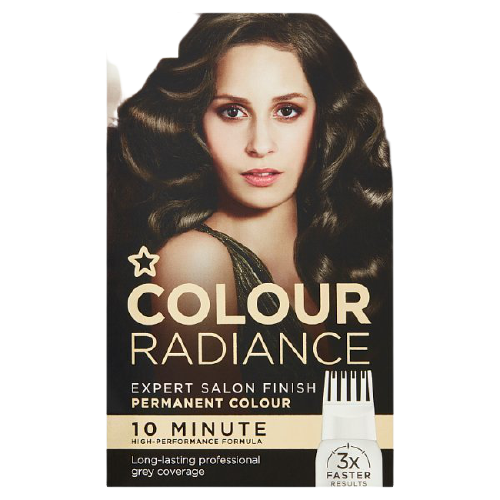 Superdrug Colour Radiance Permanent Hair Dye Dark Brown
My sister is a hairdresser, and she loves experimenting with new styles and colours. When I told her I wanted to try a darker colour, she told me to buy this dye. There is no Superdrug near me, so I had to get it online. The 10-minute development did not seem possible, all my other dyes usually take up to 30 minutes, so I was a bit apprehensive, but it took around that time. It feels good to have darker hair again. One thing that bothered me was how easily it splashes. Took some time to clean it, but it's worth it. It wasn't patchy, the coverage was more than fine. I had no idea a superdrug hair dye would be this good. Having an expert in the family really pays off.
More Information About Superdrug
Company History
For the first year of its activity, the company was actually called Leading Supermarkets Limited. It was established in London in 1964 by Peter and Ronald Goldstein. A year after the name has been changed, the very first Superdrug store was opened in Putney. Customers quickly took a liking to a new place where they could buy both medicine and beauty products, which allowed the company to expand and open new stores all over the UK.
The company puts a lot of effort to make sure all the offered products meet the highest ethical and environmental standards. One of the initiatives that proves it is the certificate from Leaping Bunny – an organization, which gives out approval to companies that only sell non-animal-cruelty products. On top of that, the brand is known for using large amounts of recyclable packaging.
Currently, the Superdrug Stores plc is a part of CK Hutchison Holdings, a Hong Kong-based enterprise.
Online Doctor
Instead of going to a doctor's office and wait in lines, why not take care of your problem online? After you sign up to the service, you will be able to consult a doctor, get a diagnosis and a prescription. The best part is that you can then get your medicine in the Superdrug pharmacy. Obviously, only a part of this process takes place online, but it makes the whole thing a lot more convenient than having to go through the steps the traditional way.
Superdrug Black Friday
The biggest retailers tend to bring out the most amazing offers on Black Friday since that's when everyone expects to save plenty of money on all kinds of products and Superdrug is no exception. Every year, thousands upon thousands of people go crazy for the Superdrug Black Friday deals. Naturally, there is a reason for that. Every Black Friday, there are tons of discounts available both in the stores and online. There is one big difference between the two, though. Shopping online is not only more convenient and safer in the current circumstances, it's also more affordable.
Finding a Superdrug discount code gives you access to promotions that regular store buyers just don't get. It means you get to save even more on cosmetics, medicine, accessories and all kinds of other items. We suspect that you will be able to drop the price of some of the products on sale with a Superdrug promo code. However, there is only one way to be sure – come back on Black Friday and find out for yourself!
Superdrug Cyber Monday
It used to be that once Black Friday ended, it would take at least a month to find some really good offers again. Fortunately for all of us, that trend changed about ten years ago or so. Now, there is one more day when prices drop like flies and retailers have their hands completely full with orders. You know very well what that day is – it's Cyber Monday. One of the biggest differences between that day and Black Friday is the fact that the former is an exclusively online endeavour. Millions of people take to their computers, tablets and smartphones to find the very best deals possible on pretty much anything.
When it comes to health and beauty products, it will be hard to find any place that drops the prices more than Superdrug. As one of the largest players in its industry, it needs to set the tone in pretty much everything, and that includes special offers. It's almost a given that you will see a Superdrug voucher code on this page when Cyber Monday comes back.
50% OFF Tints with Superdrug discount code

Save 50% on tints at Superdrug. Simply apply the discount code at the checkout to receive this promotion. Enjoy;).

Details:

Coupon valid until:

17.06.2019

Exclusions:

Offer is available while supplies last, does not combine with other promotions, discount codes, does not include gift cards nor vouchers

Superdrug Sale Up to 70% OFF

Grab some new cosmetics for up to 70% less at Superdrug. Simply apply the discount code at the checkout to receive this promotion.

Details:

Offer valid until:

31.01.2019

Exclusions:

Offer is available while supplies last, does not combine with other promotions, discount codes, does not include gift cards nor vouchers

£10 OFF at Superdrug

Grab £10 off when you spend £50 at Superdrug. Simply apply the discount code at the checkout to receive this promotion. Enjoy;).

Details:

Coupon valid until:

05.02.2019

Exclusions:

Offer is available while supplies last, does not combine with other promotions, discount codes, does not include gift cards nor vouchers

15% OFF NYX Products at Superdrug

Save 15% when you spend £15 on NYX Products at Superdrug. No discount code needed to receive this promotion.

Details:

Offer valid until:

26.02.2019

Exclusions:

Offer is available while supplies last, does not combine with other promotions, discount codes, does not include gift cards nor vouchers
User opinions of Superdrug